The Garay Szűcs Kft. developed from the excellent furrier profession of Garay family.
György Garay (1849-1910)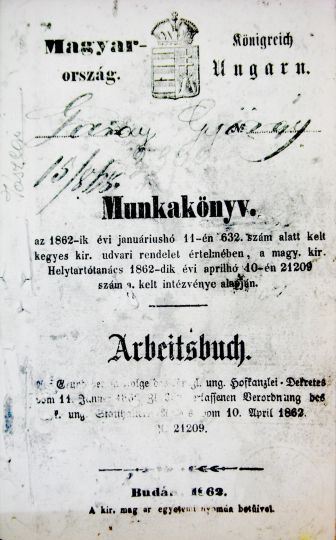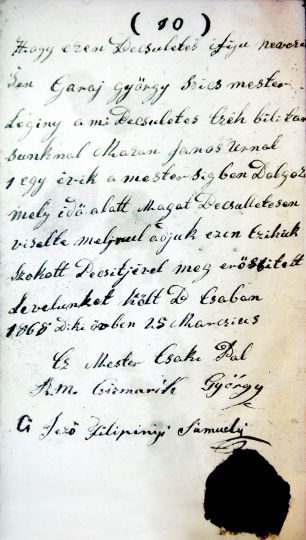 Our first written record about the furrier profession was made in 1868. It was a license to my great-father György Garay for independent working as furrier-assistant. His excellent works including the embroidered lambskin garments ('ködmön' and waistcoats) can be found in the Museum of Ethnography in Budapest.
János Garay (1855-1961)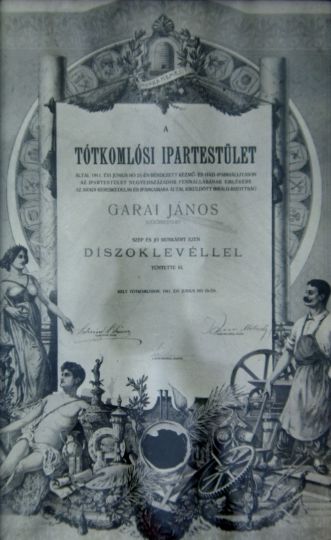 The characteristic features of my grandfather, János Garay, works were a little bit different from his predecessor as he did not concentrate on decorating and making ornate coats, vests and 'ködmön'.  His works focused on expanding his customer base with creating practical products and items which were suitable for everyday use. He was awarded for his excellent work by the reviewer committee of the Chamber of Commercy and Industry of Arad on the exhibition of The Craftmen's Corporation of Tótkomlós in 1911 with HONORARY DIPLOMA.
László Garay (1919-1983)

The tradition continued with my beloved father, László Garay. He also devoted his whole life to move forward and modernize this profession in order to make it even better. At the top of his career in 1970s there was the greatest need of lambskin products ever.
Zoltán Garay (1954- )

As a result of my own technology that I developed over the years I could achieve the highest quality in this profession. I create my products with my own hand therefore I am only able to make  small amount of them. The honest craft work is the strength of my firm. My son, László Garay, is acquiring this profession nowadays in order to continue our old tradition.
---
Company Data:
Company name: GARAY SZŰCS Kft.
Represented by: Garay Zoltán
Corporate registry number: 04-09-004891/28
Tax number: 11996107-2-04
Registered seat: 32 Békéssámsoni str. Tótkomlós  H-5940  HUNGARY