My name is Zoltán Garay and I am working as a furrier.
Now, I would like to introduce this profession and our own history.
Furrier is one of the oldest craft in the world with rich heritage.  It refers to the profession that process fine animal pelts and sheepskin. At the end of the XVIII. century it divided into two section which were the Germain furriers who worked with fine animal pelts and the Hungarian furriers who processed the sheepskin.
In our family, the Hungarian way is a five-generation tradition as it has been handed down from father to son continuously.
The Garay Szűcs Kft. developed from the excellent furrier profession of Garay family. Our first written record about the furrier profession was made in 1868. It was a license to my great-father György Garay for independent working as furrier-assistant.
His excellent works including the embroidered lambskin garments ('ködmön' and waistcoats) can be found in the Museum of Ethnography in Budapest. He used floss yarn and tiny fine stitches with very sophisticated taste of motif and colour harmony. What characterizes the quality and amount of his work is that the costs of these products were equal to the price of a horse or a cattle. It was immensely precious at that time. Occasionally, producing that kind of 'ködmön' took several months.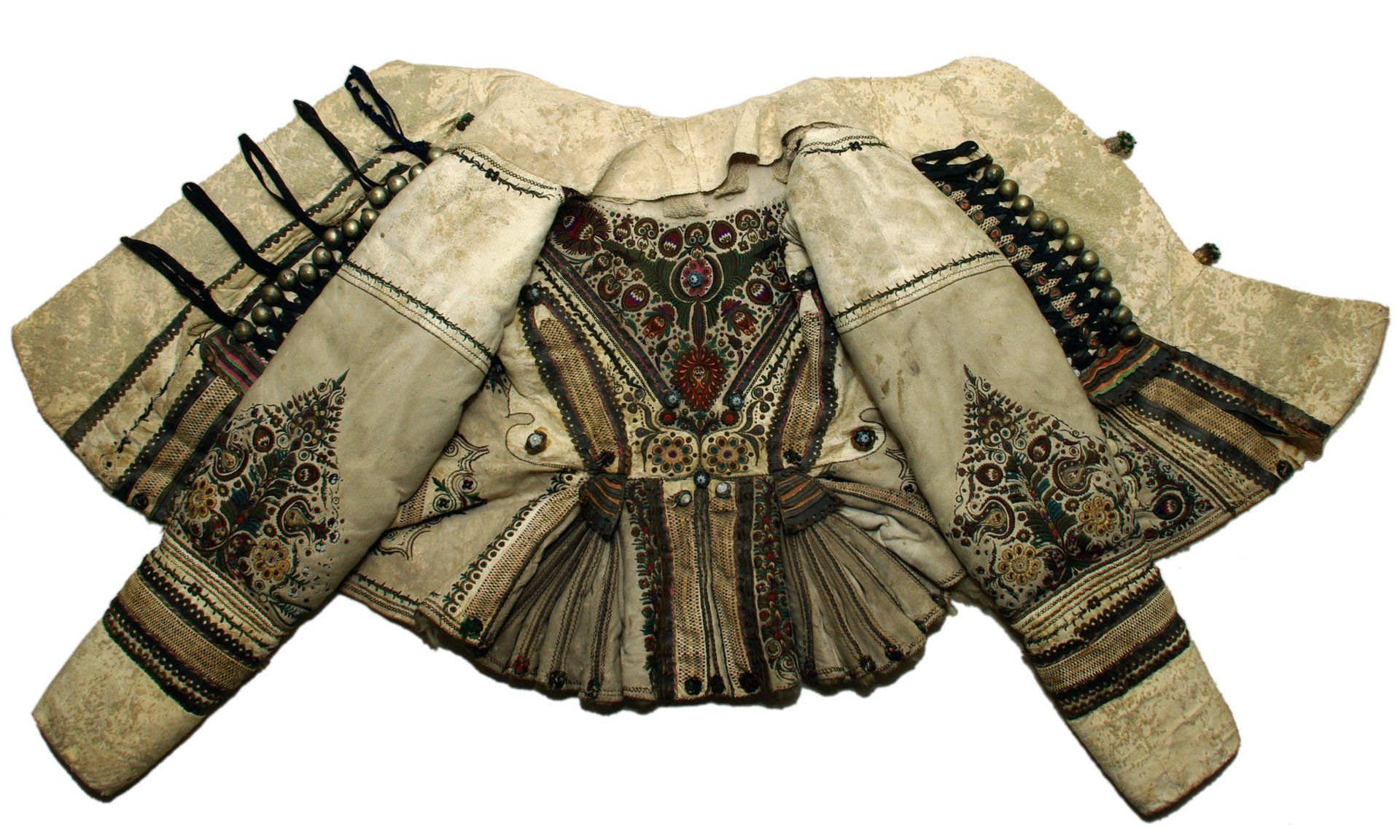 György Garay 's work – Embroidered "ködmön" from 1877

The characteristic features of the works of my grandfather, János Garay, were a little bit different from his predecessor as he did not concentrate on decorating and making ornate coats, vests and 'ködmön'.  His works focused on expanding his customer base with creating practical products and items which were suitable for everyday use.
| | | |
| --- | --- | --- |
| | It is essential to mention the so called 'suba' which was the most important and consistently demanded accessory of that peasant world in the wintertime. If you have a look at the photo you can see him making a 'suba' in progress. | |
The tradition continued with my beloved father, László Garay. He also devoted his whole life to move forward and modernize this profession in order to make it even better. At the top of his career in 1970s there was the greatest need of lambskin products ever.
Then the lambskin coats became modern and really light as the sense of its texture was thinner and softer. Fashion nowadays demand this new trend from me, too. As a result of my own technology that I developed over the years I could achieve the highest quality in this profession.
I create my products with my own hand therefore I am only able to make  small amount of them.
The honest craft work is the strength of my firm.